US City Leader Zoom Info & Schedule
Looking to join a collective network of US City Leaders?
MOVEMENT.ORG is hosting a monthly one-hour Zoom call for US City Leaders to meet together for encouragement and enlightenment. This gathering has become a powerful time for building relationships, sharing best practices, learning from one another and turning to God in celebration and prayer for the flourishing of our cities.
Join us for the MOVEMENT.ORG U.S. City Leaders Zoom on the first Thursday of every month at 2:00 PM (EST).
We are starting with a new system in 2021, so please make sure to register HERE for the next U.S. City Leaders meeting, even if you attended previous Zoom calls last year. When you sign up, you will also be registered for the remainder of calls for this year. The dates are listed below, and you can add our call to your calendar directly from Zoom. If you cannot join a call on a future date, no action is needed on your part. You are invited to check back on this page for call summaries and recordings to review at your convenience.
2021 U.S. City Leaders Zoom dates
2:00 PM (EST)
Jan 7
Feb 4
Mar 4
Apr 1
May 6
Jun 3
Jul 1
Aug 5
Sep 2
Oct 7
Nov 4
Dec 2
US City Leaders Zoom representation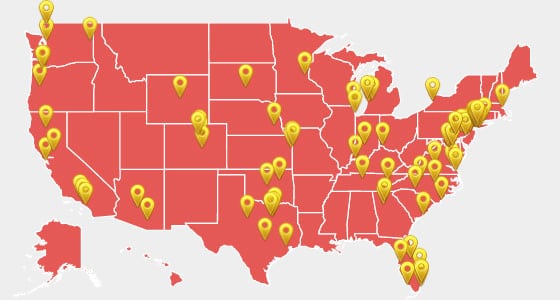 Latest U.S. City Leaders Zoom, 04/01/2021
The U.S. City Leaders Zoom on April 1st focused on the issue of racism in America through the lens of anti-Asian sentiment. Noted author, pastor and professor Rev. Dr. Soong-Chan Rah led our discussion on division vs. unity, model minorities vs. self determination, the pet vs. threat matrix, truth possessed vs. truth pursued, and much more. "Our identity as an Asian-American community is rooted in our identity in God – the way God has created us in his image," he said. "It should not be determined by another ethnic group or racial group that says – this is how we view you." There's a shifting narrative in American society where we've seen more than 4,000 hate crimes or violent actions against Asian Americans in the past 12 months, he noted. The challenge is to bring global perspectives together for a more complete picture as we pursue truth in our communities.
Chuck Armstrong of LEAD.NYC followed up with encouragement for church and city leaders to hold sacred the image of God that we find in each other. "[We should] listen and understand before we diagnose, as well as build a foundation of repentance," he said.
You can find more from Prof Rah at www.profrah.com.
For more details & insights, you can watch the video of the call HERE.
Past U.S. City Leader Zoom Videos