US City Leader Call Info & Schedule
Looking to join a collective network of US City Leaders?
MOVEMENT.ORG is hosting a weekly 30-minute Zoom call for US City Leaders called C4. During this time, we will:
Convene – Through relationships and prayer
Collaborate – Sharing best practices from our city leaders and working together towards advancement
Catalyze – Using our resources to motivate others towards the flourishing of their cities
Celebrate – The move of God that has been at work! What has God done? What is He doing? What are you believing Him to do?
Join us for the C4 U.S. City Leaders call the first Thursday of every month at 2:00 PM (est) Register HERE!
US City Leaders call representation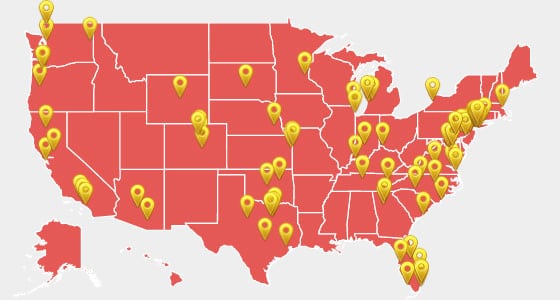 Latest U.S. City Leaders Call, 10/01/2020
Once we moved the story from testimony to ROI, the mayor's office began to listen." On our October 1 U.S. City Leaders call, Rev. Adam Durso, Executive Director of LeadNYC, detailed the story of church, nonprofit and commerce leaders in the city working together to increase efficiency and avoid duplication. This foundation of unity and trust, built on years of prayer gatherings, paved the way for making measurable impact – such as fewer teen pregnancies and more kids graduating and going to college – that speaks volumes to leaders in civic government. So when COVID hit, the mayor's office was willing to partner with church leaders in a combined effort to bring $100 million worth of high speed Wi-Fi to low-income housing areas all over the city, reducing the educational inequality gap brought by school closures. Listen as Rev. Durso describes the work of the church in NYC in his own words, then join us for Movement Day NYC 2020 on October 20 & 21, a collaborative virtual event designed to influence and inspire the next 10 years of gospel transformation in your city.
Watch the video of the call HERE.
Past U.S. City Leader Call Videos