US City Leader Call Info & Schedule
Looking to join a collective network of US City Leaders?
MOVEMENT.ORG is hosting a monthly one-hour Zoom call for US City Leaders to meet together for encouragement and enlightenment. This gathering has become a powerful time for building relationships, sharing best practices, learning from one another and turning to God in celebration and prayer for the flourishing of our cities.
Join us for the MOVEMENT.ORG U.S. City Leaders calls on the first Thursday of every month at 2:00 PM (EST).
We are starting with a new system in 2021, so please make sure to register HERE for the next U.S. City Leaders meeting, even if you attended previous calls last year. When you sign up, you will also be registered for the remainder of calls for this year. The dates are listed below, and you can add our call to your calendar directly from Zoom. If you cannot join a call on a future date, no action is needed on your part. You are invited to check back on this page for call summaries and recordings to review at your convenience.
2021 U.S. City Leaders call dates
2:00 PM (EST)
Jan 7
Feb 4
Mar 4
Apr 1
May 6
Jun 3
Jul 1
Aug 5
Sep 2
Oct 7
Nov 4
Dec 2
US City Leaders call representation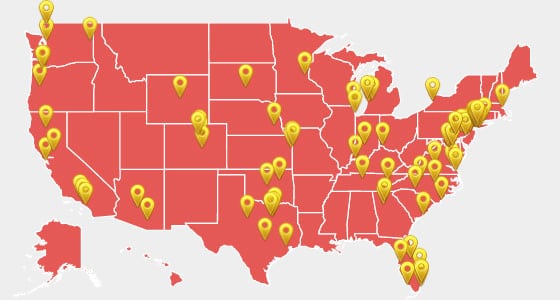 Latest U.S. City Leaders Call, 01/07/2021
The U.S. City Leaders call on January 7th featured our second conversation with Dr. Reggie McNeal, Jim Liske and Lisa Mathews. The time was rich with insights and encouragement, as Dr. McNeal highlighted the importance of both self-awareness and self-management for leaders. The irony is that we don't come to self-awareness on our own, he said. And the pain we encounter in our lives forces us to reflect in necessary ways, while developing "failure tolerance" gives us the capacity to risk that pain. As leaders, we can model this process for those in our constellation of influence, which leads to a culture of grace.
With a fresh perspective on the concept of a sabbath, Dr. McNeal emphasized that rest is important but reflection is also key. He gave two powerful analogies of what rest and reflection can look like – reviewing film with your football coach and dating your wife – that provide great insight into the importance of making the time and allowing the Holy Spirit to be present in it. For more details, you can watch the video of the call HERE.
Past U.S. City Leader Call Videos